GMDN codes selection and assignment
GMDN nomenclature codes identification and assignment
GMDN code for your medical device is required?
MEDITEX company is authorized by the GMDN Agency on selection and assignment of nomenclature codes for manufacturers and distributors of medical devices:
establishment match of the device to the specific code (identification)
assignment of the code to medical device.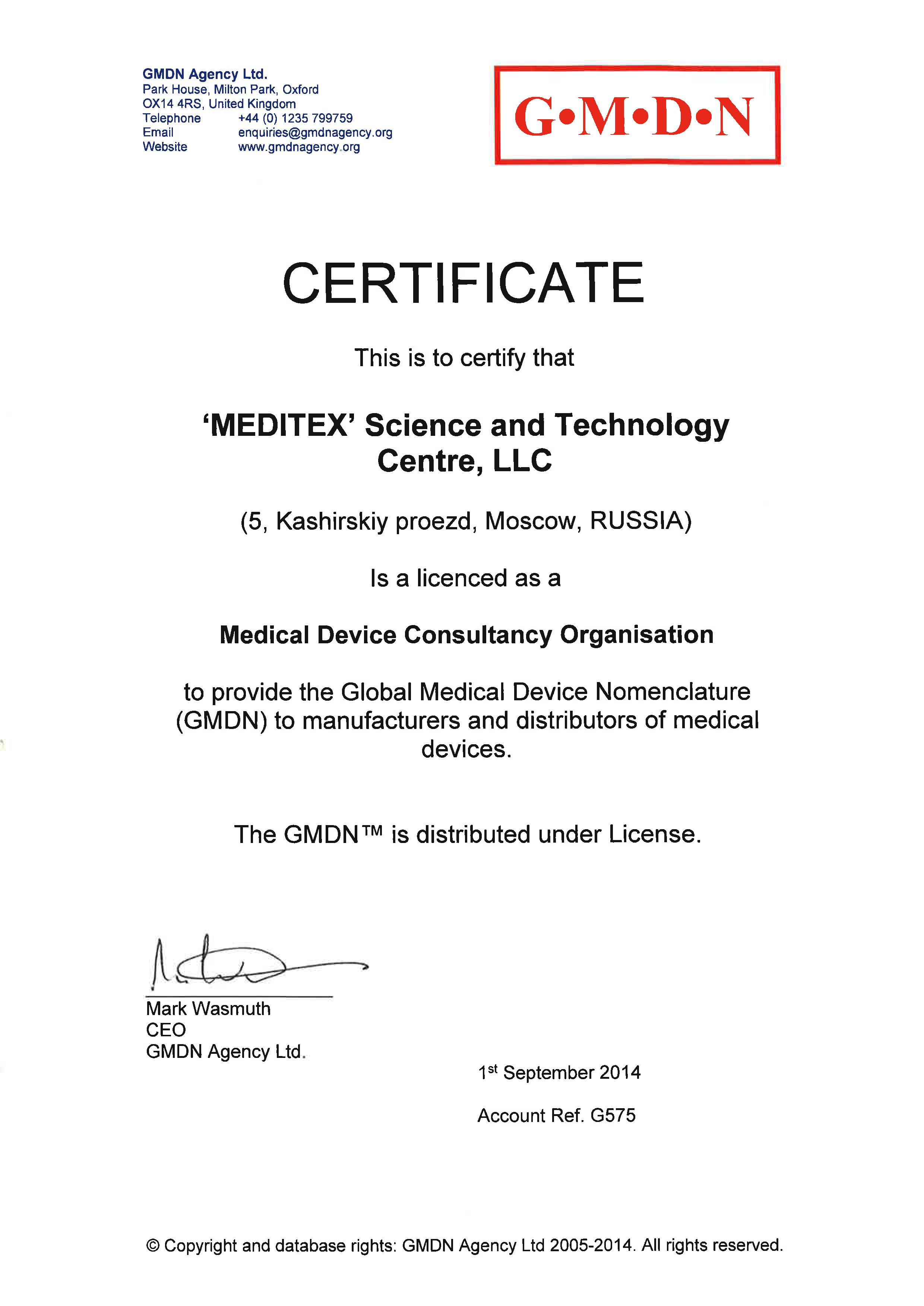 ---
For your information:
The Global Medical Device Nomenclature (GMDN) is a list of generic names used to identify all medical device products.
The GMDN is used for:
Data exchange between manufacturers, regulators and healthcare authorities
Exchange of post-market vigilance information
Supporting inventory control in hospitals
Purchasing and supply chain management
The main purpose of the GMDN is to provide health authorities and regulators, health care providers, manufacturers and others with a naming system that can be used to exchange medical device information and support patient safety.
Learn more about GMDN Agency at:
https://www.gmdnagency.org/
---
>> Medical device state registration support in Russia >>
>> Registration certificate / dossier amendment (VIRU & VIRD procedures) >>
>> Medical device documents elaboration >>
>> Documents list for state registration purpose >>