Medical devices state registration
State registration of medical devices in Russia
State registration of medical devices (MD) is obligatory process necessary for legal MD circulation on the territory of the Russian Federation.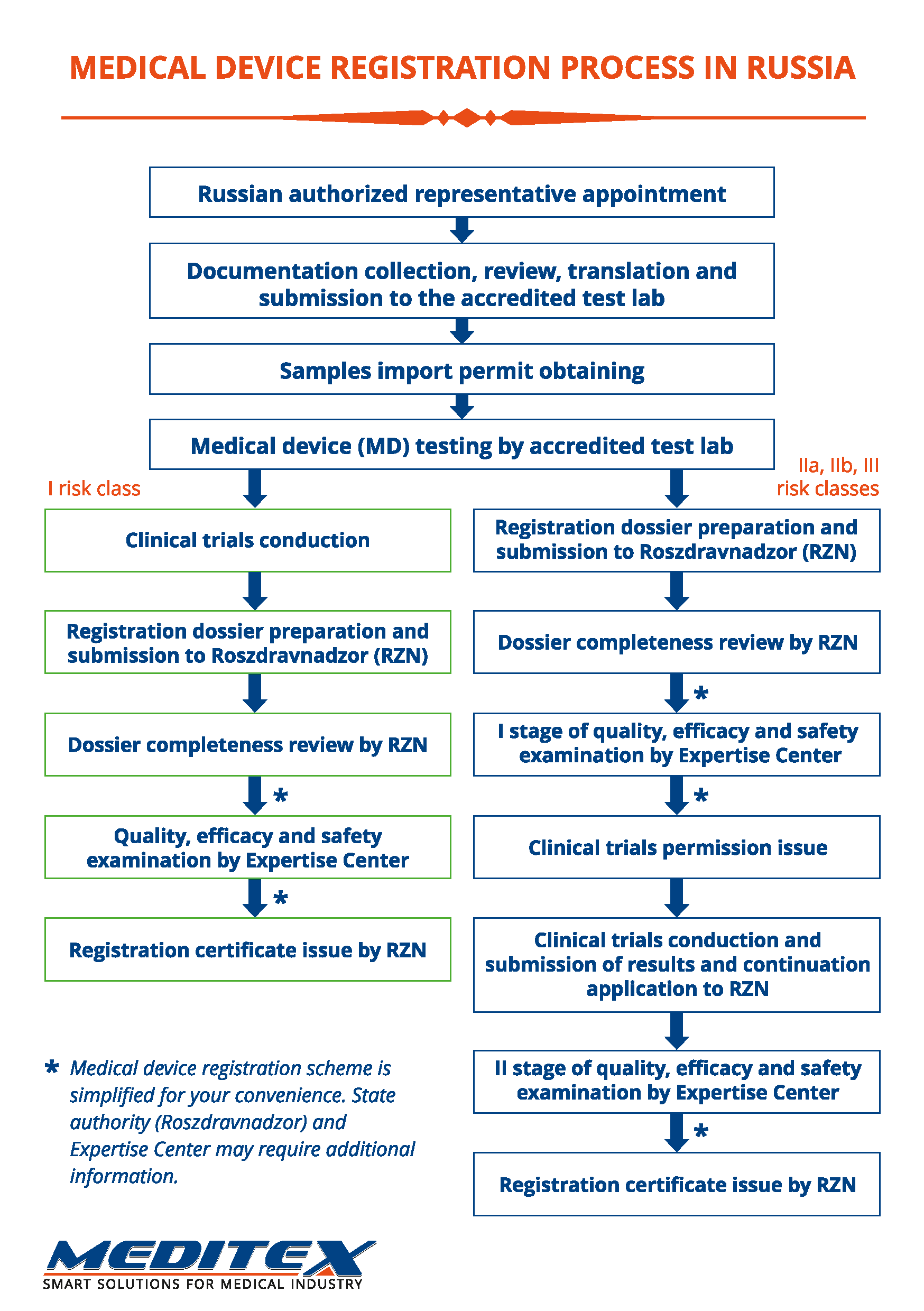 Registration is carried out by government authority — Federal service on surveillance in healthcare (Roszdravnadzor) on the basis of the estimations confirming MD quality, efficiency and safety. The registration process is quite complicated, has many specific features and takes a long time. Along with this, the rules of state registration change frequently. With our company you will significantly simplify this procedure and make it less lengthy.
You will get
full
support of the state registration
and all related services:
As professionals, we guarantee high quality services!

---
>> State registration support >>
>> Registration certificate / dossier amendment (VIRU / VIRD procedures) >>
>> Documents elaboration for medical device >>
>> GMDN codes selection and assignment >>
>> Document list for MD registration procedure >>